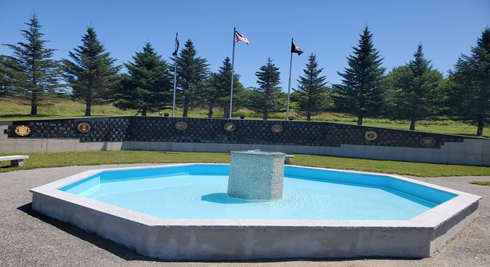 Midcoast Area Veterans Memorial to host golf tournament and auction to complete the water feature
ROCKPORT – The Midcoast Area Veterans Memorial invites the public to its first golf tournament and auction to be held Friday, September 17 at the Goose River Golf Course.
Funds raised through the event will be used to complete the water feature at the Midcoast Area Veterans Memorial.
There will be 15 quartets in scramble format, and there are still a few quartet slots available.
Welcome bags will be provided but there will be no food provided on site. At the end of the golf tournament, around 4:30 p.m., will be hosted by Bruce Gamage Jr. of Gamage Antiques.
A prize of $ 25,000, offered by Fuller Auto Mall, for the purchase of a new car at Fuller Auto Mall, will be awarded to the first person to score a hole-in-one.
The public is invited to the golf tournament and auction.
Some of the items on the auction are Rockbound Computers Tune Up, Cape Air's roundtrip flight from Rockland to Boston for two, Family Membership at the Owls Head Transportation Museum, and an all-inclusive trip for two to TilesDivi & Tamarijn Beach Resort in Aruba for five days between May 1 and December 20, 2022 (travel not included).
Golf event hole sponsors include Kevin Kaler, The First National Bank, Fairway Independent Mortgage, Rockland Savings Bank, Big Ben & Stanley, New England Controls, Ruckus Donuts, Chris Austin, Adventure Advertising, Edward Jones, Cardinal Cove Mini Golf, EC Moran Insurance, Offshore Restaurant, Swift Storage, Thomaston Grocery, Capt. Dave Sulin, Pick Quick, Jim Jenkins, Eastern Tire & Automotive, Rock Harbor Genuine Automotive Service, James Brannan, Esq., Jess's Market, Fuller Auto Mall, Sharon Hanley, American Legion Auxiliary, Kaja Veilleux, Bangor Savings Bank, The Zack Shack , Strong Agency, Brass Compass, Wasses Hot Dogs, Midcoast Federal Credit Union and Chambers Jewelers & Gemologist.