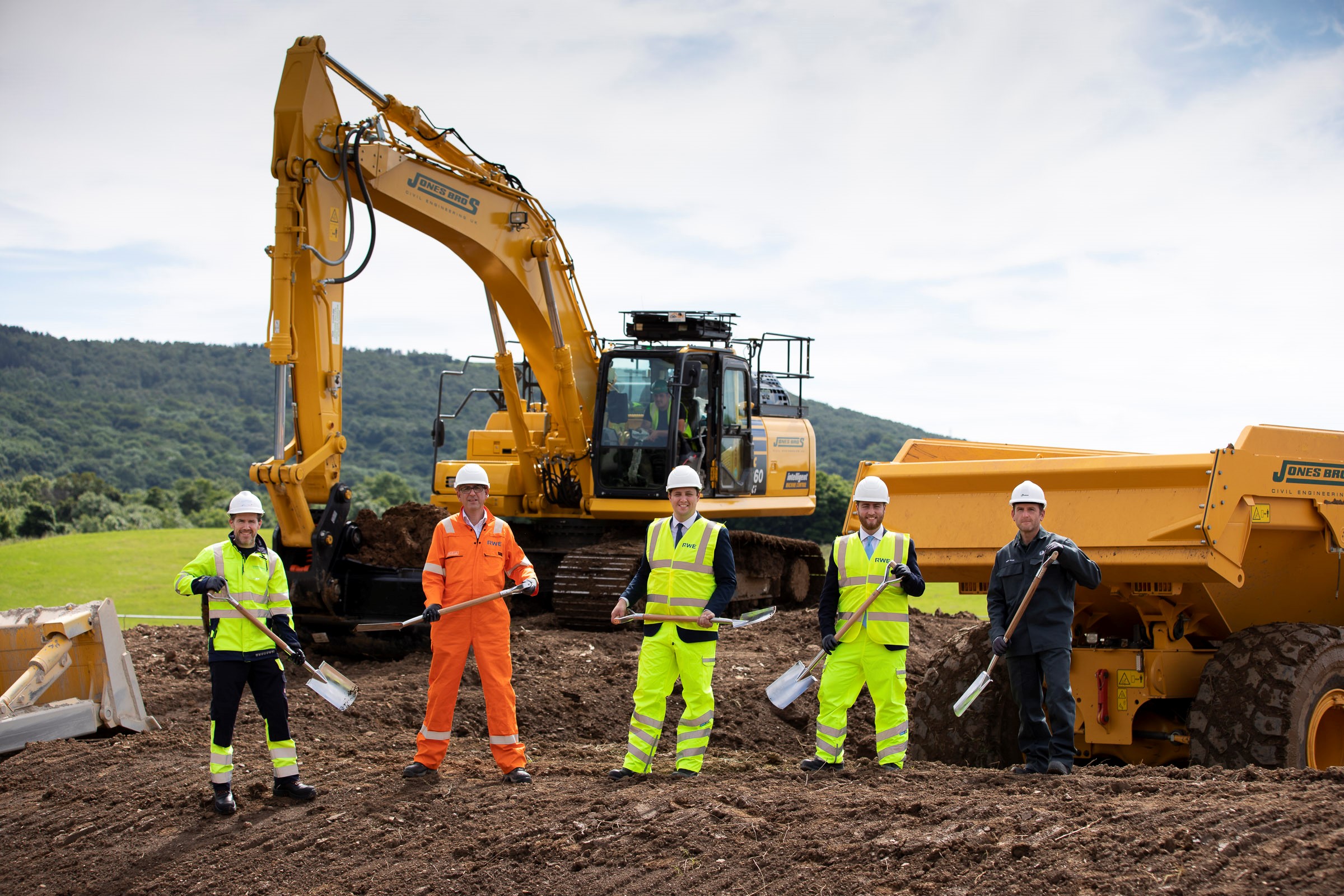 First steps for Sofia, Dogger Bank C
[ad_1]
The 1.4 GW Sofia and 1.2 GW Dogger Bank C offshore wind projects marked the start of their onshore construction with an official groundbreaking ceremony in Teesside, UK.
The separate wind farm projects are located on Dogger Bank in the middle of the North Sea, more than 190 kilometers from the northeast coast. The electricity they produce will be transmitted through export cables that come ashore between Redcar and Marske-by-the-Sea, in Teesside.
Despite different owners – Sofia is owned by RWE Renewables while Dogger Bank C, the third phase of the Dogger Bank wind farm, is 50/50 owned by SSE Renewables and Equinor – the projects cooperate closely because of their proximity and to reduce costs. impacts on local communities. stakeholders.
Tees Valley Mayor Ben Houchen and Redcar MP Jacob Young have joined the management of the two projects as well as landowner Sembcorp Energy UK at the site of the onshore converter stations, adjacent to Wilton International, to officially launch the work and make a first visit. of the site.
"The official start of onshore construction is the culmination of many years of planning and development and a testament to enormous effort. It was therefore a pleasure to be able to welcome Tees Valley Mayor Ben Houchen and MP Jacob Young to the site today " Sofia Project Director Matthew Swanwick mentionned.
"But it is also the start of a period of intense activity and we look forward to the continuation of our positive working relationship with Dogger Bank C, Sembcorp Energy UK and all of our subcontractors and stakeholders over the years. to come up."
The first phase of site activity is being carried out by contractor Jones Bros Civil Engineering UK and will continue for the rest of the year in anticipation of the arrival of converter station contractors in 2022.
Dogger Bank Wind Farm Project Director, Steve wilson, mentionned: "As responsible developers working in the same field, we are committed to ensuring that the impact on businesses and local communities is minimal. We were delighted that Tees Valley Mayor Ben Houchen, MP Jacob Young and Andy Koss from Sembcorp Energy UK joined us today to mark the start of this work by UK firm Jones Bros. This event marks a milestone for both developments and demonstrates great progress for the future of green energy in the UK.
The projects, built on 20 acres of land, will be one of the largest construction projects Wilton International has seen in recent years.
"Following the preparatory work undertaken by Sembcorp Energy UK, it's fantastic to see this next step of the project underway. " CEO of Sembcorp Industries UK & Middle East, Andy koss, mentionned.
"Teesside is emerging as an important hub for the offshore wind sector, due to its industrial and manufacturing heritage, experienced workforce and location. We are well equipped and ready to tackle big infrastructure projects like this, and proud to facilitate sustainable solutions that will help the UK meet its net zero goal.
Construction work on the two converter stations will take around four years and are expected to be completed in 2025.
[ad_2]